In this case study, I'll share my recent experience working with a client in the Life Coaching industry. As a business coach myself, this project had a personal touch to me.
Over a period of 4 months, I designed and executed a strategic Google Ads campaign for them, resulting in a measurable increase in client acquisition. I hope my insights can provide valuable takeaways for those exploring the potential of Google Ads for their business growth.
Background:
In my role as a Digital Marketer at The Digital Pug, I had the opportunity to work with a client who operated within the Life Coaching industry. The client was just starting out and launched the website just few weeks before the project. As a new site it was struggling with limited organic growth, so the client was keen to try new strategies to acquire clients for herself.
I suggested launching a tailored Google Ads campaign to increase her online visibility and client base.
Objective:
My main goal was to increase customer engagement by creating and implementing an effective Google Ads campaign. The endgame wasn't just about ramping up online traffic, but transforming these visitors into committed clients.
Strategy and Execution:
Keyword Research: I kicked off the campaign by conducting thorough keyword research. By identifying trending and industry-relevant keywords, I was able to target users most likely to show interest in my client's services. My client was very helpful here as we had to find the right keywords and phrases that would be localised for the target market. In this case it was Belgium.
Ad Creation: Guided by the keyword research, I crafted engaging ad copies that effectively communicated the unique selling points of my client's business. The aim was to attract and engage potential customers.
Targeting and Placement: To increase the effectiveness of the ads, I strategically targeted and placed the ads to reach the most relevant audience. This was done using demographic data, geographical targeting, and interest-based targeting.
Monitoring and Adjustments: Throughout the campaign, I closely monitored the performance of the ads and made necessary adjustments. I tweaked the ad copies, adjusted bid strategies, and refined target audiences to optimize performance.
Results:
Over a 4-month period, the Google Ads campaign showed positive results:
It successfully drove potential clients to my client, with a total of 25 contacts made during the campaign period.
Among these contacts, she managed to convert 6 into paying clients.
Here the latest Google Ads Campaing Impression and Click results from the past 90 days.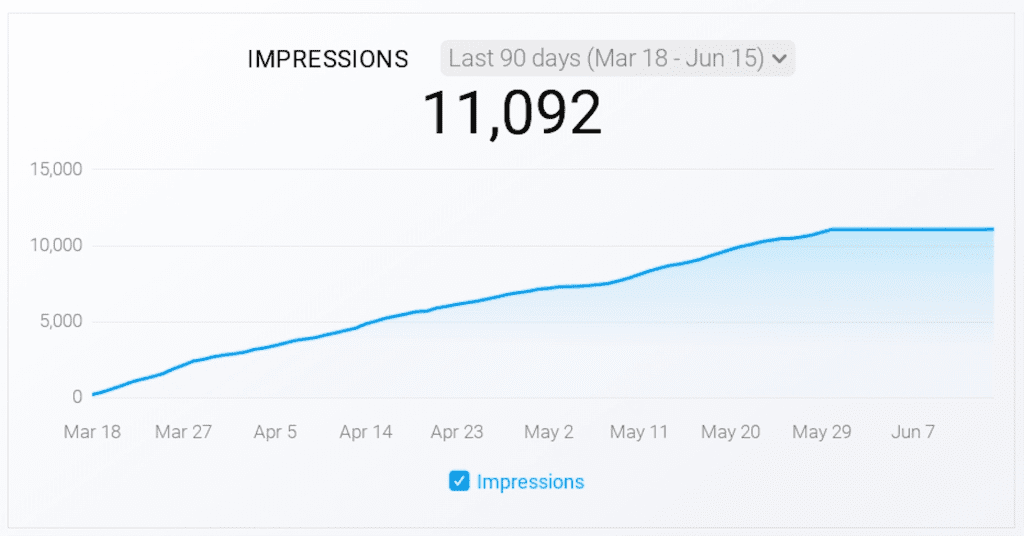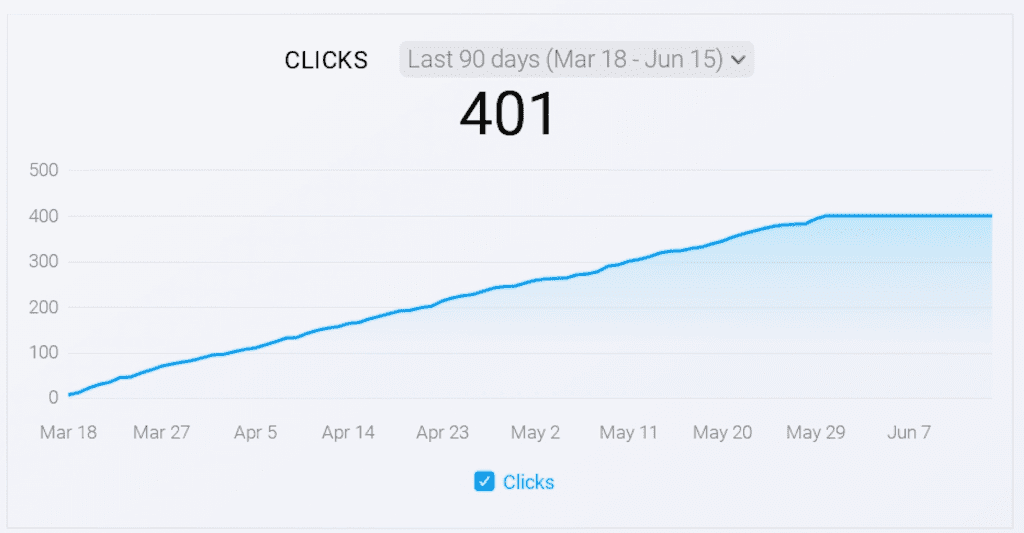 Analysis:
The campaign resulted in new clients for the business, albeit with a conversion rate of 24% (6 clients from 25 leads). This figure indicates there is an opportunity to optimize the ads campaign further to enhance the conversion rate.
Next Steps:
Conversion Optimization: The conversion rate provided me valuable insights into the campaign's successes and areas of improvement. I plan on refining keyword targeting and ad copy to make them more appealing and incentivizing for potential clients.
Retargeting Campaigns: I'm also considering initiating retargeting campaigns to engage with potential clients who didn't convert during their first visit.
Landing Page Optimization: I believe landing page optimization is also essential. A more streamlined and compelling landing page can significantly improve conversion rates.
By implementing these strategies, I aim to drive better performance from the Google Ads campaign and increase client acquisition. The initial success of this campaign confirms my belief that Google Ads is a potent tool for enhancing online visibility and client acquisition for businesses within the Life Coaching Industry.
"If you're inspired by this case study and want to elevate your business using tailored Google Ads strategies, don't hesitate to get in touch with me. Let's turn your potential leads into loyal clients! Contact me today."