Welcome to our comprehensive guide on harnessing the potential of social media for small business growth. In today's digital age, social media has become an indispensable tool for businesses of all sizes. From increasing brand awareness to driving customer engagement, social media platforms offer endless opportunities for entrepreneurs to thrive in the online marketplace.
In this article, we will delve into various aspects of social media marketing and provide you with valuable insights and strategies to develop an effective plan. We will explore how to optimize your social media profiles to create a strong online presence that leaves a lasting impact on your target audience.
Engaging your audience is crucial in building a loyal customer base, so we will discuss proven strategies to create compelling content that resonates with your followers and fosters meaningful interactions. Additionally, we will uncover the power of social advertising and how paid campaigns can be leveraged to drive business growth.
Collaborating with key industry figures through influencer marketing is another avenue we will explore, as it can significantly amplify your reach and enhance brand credibility. Furthermore, we will guide you on tracking success by measuring key metrics that evaluate the impact of social media on your business growth. Lastly, staying ahead of the curve is essential in any rapidly evolving landscape. We will highlight emerging trends and best practices in social media specifically tailored for small businesses, ensuring you remain at the forefront of innovation.
Throughout this article, our aim is to make complex topics easy to understand and relatable for you as a reader. So sit back, relax, and let us take you on a journey towards unlocking the full potential of social media for your small business.
Harnessing the Potential: Understanding the Impact of Social Media on Small Business Growth
Social media has revolutionized the way small businesses can grow and thrive in today's digital age. With over 3.6 billion people using social media worldwide, platforms like Facebook, Instagram, and Twitter/X have become powerful tools for reaching and engaging with potential customers. By harnessing the potential of social media, small businesses can significantly increase their brand visibility, customer base, and ultimately, their revenue.
One of the key impacts of social media on small business growth is its ability to level the playing field. In the past, smaller businesses often struggled to compete with larger corporations due to limited resources and marketing budgets. However, social media provides an equal opportunity for all businesses to showcase their products or services to a global audience. By creating compelling content and engaging with their target audience effectively, small businesses can gain recognition and build a loyal customer base without breaking the bank.
In addition to leveling the playing field, social media also allows small businesses to establish a strong online presence. Having a well-optimized social media profile is crucial for attracting potential customers and building credibility. By consistently posting high-quality content that resonates with their target audience, small businesses can position themselves as industry experts and thought leaders. This not only helps in gaining trust but also increases brand awareness and attracts new customers who are more likely to convert into paying clients.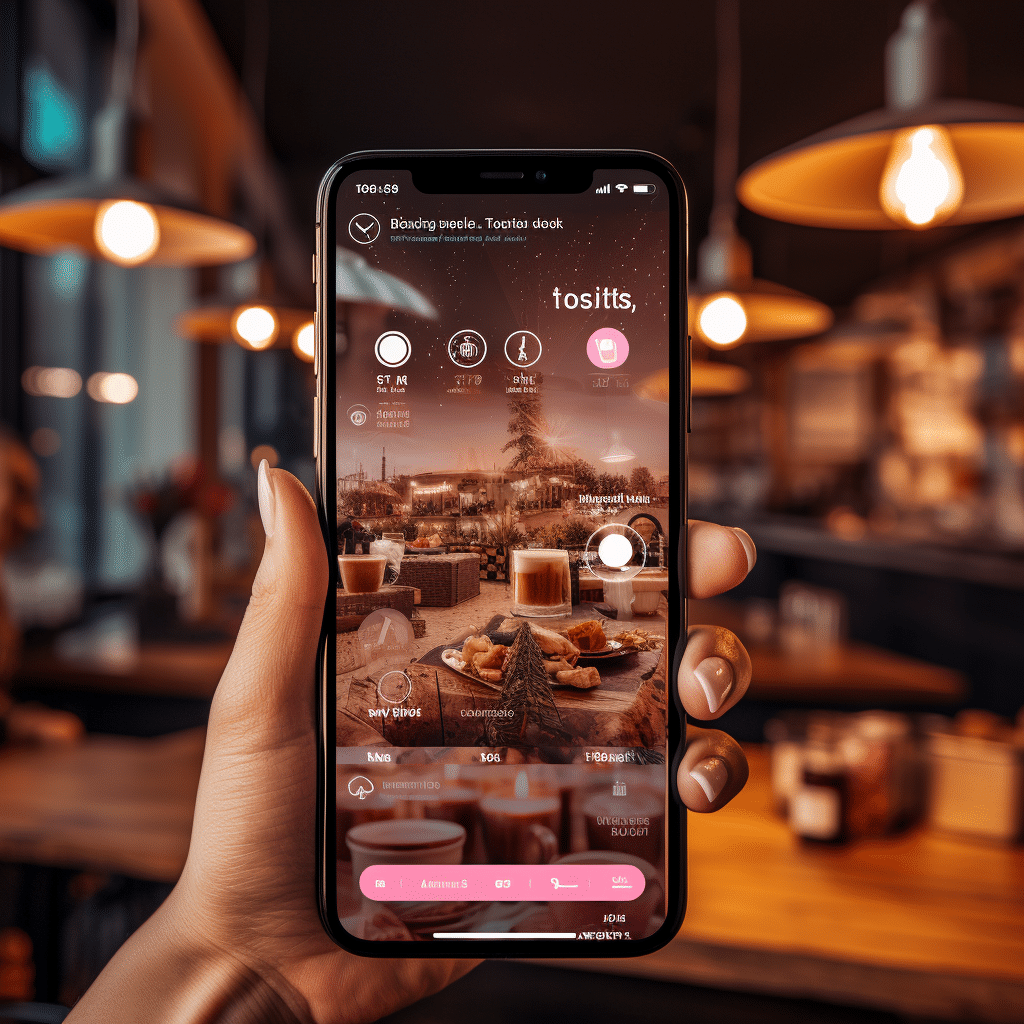 Crafting a Winning Strategy: How to Develop an Effective Social Media Marketing Plan
Developing an effective social media marketing plan is crucial for small businesses looking to leverage the power of social media for growth. A winning strategy begins with clearly defining your goals and objectives. Are you looking to increase brand awareness, drive website traffic, generate leads, or boost sales? By identifying your specific goals, you can tailor your social media efforts to achieve them.
Once you have defined your goals, it's important to research and understand your target audience. Who are they? What platforms do they use? What type of content resonates with them? By gaining insights into your audience's preferences and behaviors, you can create a more targeted and engaging social media strategy.
In addition to understanding your audience, it's essential to conduct a thorough analysis of your competitor's social media presence. What platforms are they active on? How do they engage with their audience? Analyzing your competitors' strategies can provide valuable insights and help you identify opportunities for differentiation. By crafting a unique value proposition and positioning yourself as a leader in your industry, you can stand out from the competition and attract more followers and customers.
Building a Strong Online Presence: Optimizing Social Media Profiles for Maximum Impact
Building a strong online presence is crucial for small businesses looking to maximize the impact of their social media profiles. By optimizing these profiles, businesses can effectively showcase their brand and attract potential customers. One key aspect of optimizing social media profiles is ensuring that they are complete and up-to-date. This includes providing accurate contact information, a compelling bio, and high-quality visuals that reflect the brand's identity.
In addition to completeness, it is important to tailor social media profiles to the target audience. Understanding who your ideal customers are will help you determine which platforms to focus on and what type of content to share. For example, if your target audience consists mainly of young professionals, platforms like LinkedIn or Instagram may be more effective than Facebook or Twitter/X. By aligning your profile with the preferences and interests of your target audience, you can increase engagement and build a stronger online presence.
Another important aspect of optimizing social media profiles is consistency across platforms. Your brand's messaging, visuals, and tone should remain consistent across all social media channels. This helps create a cohesive brand image and makes it easier for customers to recognize and connect with your business. Consistency also extends to posting frequency; regular updates keep your audience engaged and demonstrate that your business is active and reliable.
Engaging Your Audience: Strategies to Create Compelling Content and Foster Customer Interaction
Engaging your audience is a crucial aspect of leveraging social media for massive growth. By creating compelling content, you can capture the attention of your target audience and foster meaningful interactions with them. One strategy to achieve this is by understanding the needs and preferences of your audience. Conducting market research and analyzing customer data can provide valuable insights into what type of content resonates with your audience, allowing you to tailor your messaging accordingly.
In addition to understanding your audience, it is important to create content that is both informative and entertaining. By providing valuable information or solving a problem for your customers, you establish yourself as an authority in your industry and build trust with your audience. However, it's equally important to make sure that your content is engaging and enjoyable to consume. Incorporating storytelling techniques, using visuals such as images or videos, and adding a touch of humor can help captivate your audience's attention and keep them coming back for more.
Another effective strategy for engaging your audience is by fostering customer interaction. Encourage your followers to leave comments, ask questions, or share their experiences related to your products or services. Respond promptly and thoughtfully to these interactions, showing genuine interest in what they have to say. This not only helps build a sense of community around your brand but also allows you to gather valuable feedback that can inform future content creation or product development decisions.
Mastering the Art of Social Advertising: Leveraging Paid Campaigns for Business Growth
As small businesses continue to navigate the ever-evolving landscape of social media, mastering the art of social advertising has become a crucial component for achieving business growth. Paid campaigns offer an opportunity to reach a wider audience and drive targeted traffic to your website or online store. By strategically leveraging paid advertising on platforms such as Facebook, Instagram, and Twitter/X, small businesses can amplify their brand message and increase their visibility in a crowded digital marketplace.
One key aspect of mastering social advertising is understanding the importance of targeting. With paid campaigns, you have the ability to narrow down your audience based on demographics, interests, and behaviors. This allows you to reach the right people who are most likely to be interested in your products or services. By honing in on your target audience, you can maximize the impact of your ad spend and ensure that your message is reaching those who are most likely to convert into customers.
In addition to targeting, another crucial element of successful social advertising is creating compelling ad content. In a sea of advertisements bombarding users' newsfeeds, it's essential to create ads that stand out and capture attention. This means crafting engaging copy that speaks directly to your target audience's pain points or desires. Incorporating eye-catching visuals or videos can also help grab attention and increase click-through rates. By investing time and effort into creating high-quality ad content, small businesses can effectively leverage paid campaigns to drive business growth.
Influencer Marketing: Collaborating with Key Industry Figures to Amplify Your Social Media Reach
Influencer marketing has become a powerful tool for small businesses looking to expand their social media reach. By collaborating with key industry figures, businesses can tap into the influencer's established audience and gain exposure to a wider demographic. This type of partnership allows small businesses to leverage the influencer's credibility and expertise, which can significantly boost their brand visibility and reputation.
When selecting influencers to collaborate with, it is crucial for small businesses to choose individuals who align with their brand values and target audience. By partnering with influencers who have a genuine interest in the products or services offered by the business, the collaboration will feel more authentic and resonate better with the influencer's followers. This authenticity is key to building trust and credibility among potential customers.
Collaborating with influencers also provides an opportunity for small businesses to create engaging content that appeals to their target audience. Influencers are skilled at creating compelling content that resonates with their followers, and by working together, businesses can tap into this expertise. Whether it's through sponsored posts, product reviews, or giveaways, collaborating with influencers allows small businesses to create content that not only promotes their brand but also provides value to their audience.
Tracking Success: Measuring Key Metrics to Evaluate the Impact of Social Media on Business Growth
One of the biggest challenges that small businesses face when it comes to social media is measuring the impact it has on their growth. It can be difficult to determine whether your efforts are actually paying off and if you're getting a return on your investment. However, tracking key metrics is essential in evaluating the success of your social media strategy. By analyzing data such as engagement rates, website traffic, and conversion rates, you can gain valuable insights into how social media is contributing to your business's growth.
One important metric to track is engagement rate, which measures how well your audience is interacting with your content. This includes likes, comments, shares, and clicks. A high engagement rate indicates that your content is resonating with your audience and generating interest in your brand. By monitoring this metric over time, you can identify trends and adjust your content strategy accordingly to maximize engagement.
In addition to engagement rate, website traffic is another key metric to measure the impact of social media on business growth. By using tools like Google Analytics, you can track how much traffic is being driven to your website from social media platforms. This data allows you to see which channels are most effective in driving traffic and which ones may need improvement. By optimizing your social media strategy based on this information, you can increase website visits and potentially convert more visitors into customers.
Staying Ahead of the Curve: Emerging Trends and Best Practices in Social Media for Small Businesses
As small businesses continue to navigate the ever-changing landscape of social media, it is crucial to stay ahead of the curve and adapt to emerging trends and best practices. One key trend that has emerged in recent years is the rise of video content. With platforms like TikTok and Instagram Reels gaining popularity, small businesses have a unique opportunity to engage their audience through short, entertaining videos. By incorporating video into their social media strategy, businesses can showcase their products or services in a visually appealing way, capturing the attention of potential customers.
Another emerging trend in social media for small businesses is the use of chatbots. Chatbots are automated messaging systems that can interact with customers in real time, providing instant responses to inquiries or concerns. This technology not only improves customer service but also allows businesses to gather valuable data about their audience's preferences and behaviors. By leveraging chatbots, small businesses can streamline their communication process and provide personalized experiences for their customers.
In addition to these trends, it is important for small businesses to stay updated on best practices in social media marketing. One such practice is the use of user-generated content (UGC). UGC refers to any form of content created by users or customers that showcases a business's products or services. By encouraging customers to share their experiences on social media and featuring this content on their own profiles, small businesses can build trust and credibility with their audience. UGC also provides an opportunity for businesses to engage with their customers and foster a sense of community.